Van's note: Van Bryan here, Jeff Brown's longtime managing editor. At The Bleeding Edge, we bring our readers the very latest advances in the world of technology. But once in a while, we like to share important investment insights from other experts.
Today, we hear from our friend and colleague Jeff Clark. Jeff is a former university professor and self-made multimillionaire.
He predicted the 2008 Financial Crisis — months in advance. Fourteen years later, he says a new crisis is here – and the stakes have never been higher.
Jeff believes the devastation that happened in 2008 is knocking on our door once again. Only this time, it will happen faster than anyone expects.
Jeff calls it America's Darkest Hour… but he also says this crisis is a once-in-a-lifetime opportunity. It's creating a short window that allows investors to potentially double their money every day for the next 42 days.
He'll explain exactly what this crisis is and how we can profit on Wednesday, August 17, at 8 p.m. ET. Anyone who is interested can sign up right here. Then read on to learn how to protect yourself during America's Darkest Hour…
---
The Choice Is Yours… Crisis or Opportunity?
By Jeff Clark, editor, Market Minute
Dear Reader,
I've been a trader for over three decades.
During that time, I experienced the 2008 financial crisis, the 2001 tech wreck, and even Black Monday in 1987.
These events led to catastrophic losses for millions of investors. Entire portfolios were wiped out.
Now, 14 years later, a new crisis is here and the stakes have never been higher.
Because this time, it could destroy more wealth in a single hour than the entire 2008 Great Financial Crisis.
I call it America's Darkest Hour.
Without the right preparation, massive losses are on the table…
Fortunately, some of my most profitable years came in times of crisis.
During the lead-up to Black Monday in 1987, I was able to multiply my money 10 times.
Then, in the 2001 tech wreck, my trades resulted in a seven-figure windfall for me and my clients at my former brokerage firm (I sold and closed that firm at the end of September 2007 – which surely qualifies me for some sort of market-timing award).
And during the last financial crisis of 2008, if you'd followed my recommendations back then, you could've doubled your money – or more – on 26 different trades.
And this new crisis, America's Darkest Hour, is no different.
It's centered around an incoming announcement that could help double your money faster and more often than ever before.
Better yet… I know exactly when this announcement is set to occur. And I've discovered a unique way to profit from the event.
It's one of the most predictable ways you could make money in the markets. And it can work in any market environment.
This strategy could be the difference between a CRISIS and an OPPORTUNITY… Retiring now or watching your account crumble.
There's no need to wait years to retire. I didn't.
I retired at the ripe old age of 42. I can live life on my own terms now.
The choice is yours.
To make it easy for you, on August 17 at 8 p.m. ET, I'm sharing all the details to help protect you (and profit) from America's Darkest Hour. To learn more, click right here.
Best regards and good trading,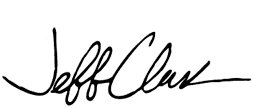 Jeff Clark